ATTENTION : Due to the covid 19 crisis and the decisions of the government, ski resorts will be closed at least until March 2021. All U-Glisse ski and snowboard lessons will be cancelled until further notice. If ski resorts will eventually open, we will quickly inform you and provide ski and snoaboard lessons.
U-Glisse offers ski and snowboard lessons for students.
- All ski and snowboard levels
- All disciplines (feeride, freestyle, slopes)
- Graded lessons or not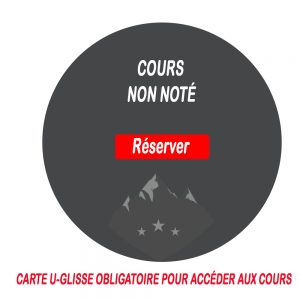 Graded ?
Why choosing a graded lesson ?
Price 2020/2021
 25 € for the U-Glisse Card + 10 € for the ski passes for the first semester
Benefits 
It's an option that will make your grades better 
You can pay less your skipasses
Lessons and skipass included 
You get access to all the U-Glissegood deals (skipass, transports, gear, lifestyle)
You have to attend the lessons (number of sessions can depend on your modules) 
You have to fill the U-Glisse book which counts for your grade 
You have to be a UGA, INP or IEP student
Not graded ?
Registration for ski and snowboard graded lessons in 4 steps

:
Mixed modules campus and snow 
Second semester January to April 2021
2 half-days, and 2 days to discover Freerando in complete safety and the good spots ;-). Prerequisite: detachable binding and shoe + skin + helmet.
Organized transport. DVA, shovel, probe provided.
More info
To register, go to the SUAPS website at the start of the semester. You will find all the modules offered according to the levels and types of practice. Choose the niche that suits you and register!  
4) Buy the U-Glisse card and participate in the price of the ski passes
To finalize your registration, you must go to the hotlines to obtain the U-Glisse card and participate in the price of the ski passes.  
Not graded ski and snowboard lessons registration
2 steps to register for an unrated course on the card