carte U-Glisse : LE plein d'avantages pour les riders étudiants
La carte U-Glisse, réservée exclusivement aux étudiants de moins de 30 ans, te fait bénéficier des meilleurs tarifs pour : les skipass, transport, , de ski et de snowboard, sur l'achat ou la location de gear ! La carte n'inclut pas d'assurance ski, vous devez être assuré pour votre pratique. Rappel des tarifs d'évacuation.


En attendant l'hiver 2022-2023, possibilité de rider sur l'eau en indoor ou en outdoor avec La Vague et Exo 38 voir onglet Partners
Ta carte est rentabilisée dès l'achat d'un forfait de ski journée (saison hiver) aux 2 Alpes.
Tu veux rider, pense à venir récupérer ta carte U-Glisse qui est ton skipass !!!
Sans elle aucune réduction. Attention, il faut commander en ligne et récupérer une nouvelle carte chaque saison !
ou flasher le QRCode ci-dessous (uniquement pour étudiants UGA, INP et IEP)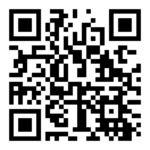 or you can flash the QRCode right here (NO UGA)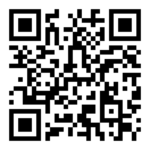 Comment récupérer ta carte ?
A nos permanences au CSU, ouverture à partir du mardi 13 septembre 2022 (horaires en bas de page).



√ Présenter le e-ticket, la carte d'étudiant et remettre 1 photo d'identité récente (photomaton ou imprimée environ 3x3 cm).
>>> Par courrier : envoie ta demande à : U-Glisse CSU piscine universitaire 430 rue de la Passerelle 38400 Saint Martin d'Hères



Your file must include:




The copy of your student card (or 1 school certificate + the copy of your ID), the e-ticket justifying the purchase, 1 identity photo, 1 envelope stamped at your address, so you must have ordered and paid online before!

Attention courrier non relevé pendant les vacances universitaires.
To finalize your membership and get your U-Glisse card come see us!
Piscine universitaire / CSU
Permanences du lundi au vendredi de 12h30 à 13h30 jusqu'aux vacances de Toussaint.
Closed during university holidays.

Permanence, au foyer Le Chalet 1er étage.
Attention, accès réglementé, badge obligatoire pour rentrer dans le bâtiment.
Fermé jusqu'à début novembre 2022
You can also get your card by post